Law enforcement agencies like the FBI, DEA and ATF have the authority to investigate crimes on behalf of the federal government. If agents believe that a crime might have been committed, they will pursue the case and gather evidence.
When the agency is ready to arrest someone, they will take the evidence in front of a federal magistrate. The judge will then issue a federal arrest warrant, and the suspect will be taken into custody by the U.S. Marshals.
For most people who have dealt with federal criminal investigations, the most nerve-racking part of this is suspecting that you might be under watch but never fully knowing until it's too late. Federal law enforcement officers work in secrecy, and they can spend months or even years investigating a case before a suspect learns that are under investigation.
If you suspect that you are under federal investigation or that there might be an active warrant for your arrest, it's important to speak with a federal defense attorney as soon as possible. Your attorney can help you understand your case and advise you on the best route forward.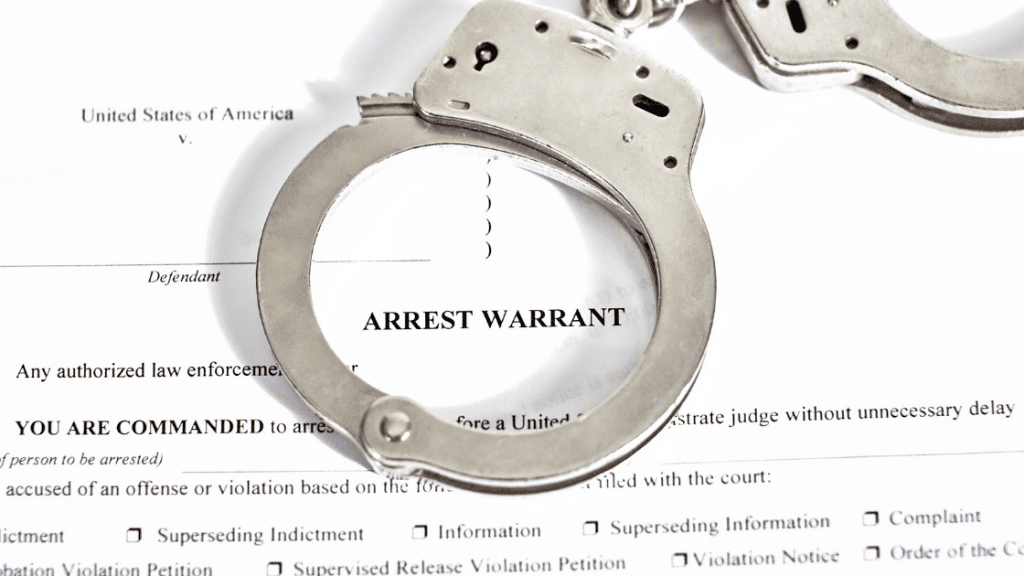 How do I know if I have a federal arrest warrant? Can I search the US Marshals' warrant database?
Federal warrant records are kept by the U.S. Marshal's Service Warrant Information System (WIN). The WIN acts like a database for all federal warrants, court records and internal documents on the case. Information in the WIN isn't available to the public, unfortunately, so there's no way for the public to search it.
Most people learn that they have a federal warrant when the U.S. Marshals arrive at their home or workplace to arrest them. You might find out that you have a federal warrant ahead of time if:
A relative or close associate is contacted or arrested by federal agents.
Marshals arrive at your home or workplace to arrest you and you aren't there.
You receive a letter from the court notifying you.
What should I do if I have a federal arrest warrant?
If you find out that you have an outstanding federal arrest warrant, your first step should be to contact and retain a lawyer. Your lawyer will reach out to the U.S. Marshal's Office and arrange a time and place to surrender.
This might seem counterintuitive, but this saves you from having to deal with the stress and chaos of the U.S. Marshals appearing at your home or workplace. It also gives your attorney the opportunity to contact the U.S. Attorney and schedule a prompt initial appearance and detention hearing on your behalf. You'll need to be in custody long enough to be booked, but this allows you to appear in court and argue for bail as soon as possible.
As well, if you promptly turn yourself in, you demonstrate that you are not a "flight risk" and you'll have a better chance of being released on bail.
On the other hand, if you wait to be arrested, the initial appearance process will be delayed until you can arrange for counsel and you will spend more time in custody.
How to hire a federal defense attorney
With the urgency of the situation, it might feel tempting to hire the first federal defense attorney you speak with. There are a number of skilled and excellent federal defense attorneys throughout the Los Angeles area and California.
However, it's important to hire the right attorney for your situation.
Most attorneys offer initial consultations, which give the attorney the opportunity to review the case with you and answer any questions you might have. When interviewing attorneys, there are a few key questions to answer:
How is the attorney's communication style? Can they explain what is happening clearly, and can you see them confidently defending you in a courtroom?
Does this attorney have an established history in representing cases like yours? Not just federal cases — has this attorney defended drug trafficking, for example, or wire fraud cases in the past, and what were the results?
Is the attorney aggressive and proactive in defending your rights? The federal government is notoriously aggressive in how it pursues criminal cases, so you should
Federal criminal defense attorney Robert M. Helfend is based in the Los Angeles area and has practiced federal criminal defense nationwide since 1984. Call today to discuss your case – 800-834-6434.