If you have been charged with a crime, you need to know that your Los Angeles criminal defense attorney has what it takes to preserve your freedom.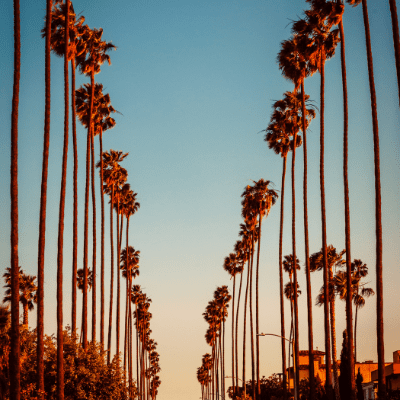 Robert M. Helfend has more than 30 years of experience fighting for the rights of the accused in Southern California. In that time, he has successfully defended more than 4,000 criminal cases — achieving the best possible outcome in criminal cases ranging from simple drug possession to major felony charges and Federal crimes.
Mr. Helfend is known for his deep understanding of California law, his careful attention to detail and the skillful defenses he brings to the courtroom. Rated among the top criminal law firms in California, Mr. Helfend is National Trial Lawyers Top 100 Attorney, a Lead Counsel Attorney, a SuperLawyers Rated Attorney, an Expertise.com Top Attorney and an Expert Network Distinguished Attorney. A aggressive and confident communicator, as he builds and defends a case, Mr. Helfend proactively works to keep his clients apprised of their rights and options, helping to put their minds at ease during this anxious time.
Nobody ever plans on winding up in a courtroom. The criminal justice system is intimidating, and it can be frightening to find yourself facing jail time from criminal charges. However, when you work with Los Angeles criminal defense attorney Robert M. Helfend, you gain the benefit of an attorney you know will protect your future rights and freedoms.
When you have been charged with a crime, the decisions you make in the hours and days that follow can have a profound impact on the rest of your life. You need an experienced Los Angeles criminal defense lawyer on your side to protect your interests, guide you through the criminal justice system and help you make the best choices for your future.
You need an attorney who understands the criminal justice system, who knows how to investigate a case and who will fight tirelessly to protect your rights. With more than 30 years of experience, Robert M. Helfend is the Los Angeles criminal defense lawyer you want on your side when your future is on the line.
Robert M. Helfend is based in Los Angeles County, serving clients throughout Southern California. Call today for your free case evaluation – 800-834-6434.
More Than 30 Years Experience On Your Side
Mr. Helfend has defended thousands of cases: Everything from misdemeanor drug crimes to DUI, domestic violence, child abuse and homicides. He's cross-examined hundreds of so-called "expert witnesses," and he is prepared to challenge any scientific evidence that the district attorney brings to court.
It's your criminal defense attorney's job to put his expertise to work for you, and Mr. Helfend has earned a reputation as an aggressive, talented and skilled criminal defense lawyer. In fact, he has been recognized numerous times as one of the top defense attorneys in Los Angeles.
There are hundreds of criminal defense lawyers in Los Angeles — former prosecutors and career defense attorneys, each making their own claims about guaranteed results and "not guilty" verdicts — but the proof is in the pudding. The following is partial list of results Mr. Helfend has secured for his clients in criminal defense cases:
Attempted Murder – Client was accused of passing a firearm to his co-defendant just prior to the co-defendant shooting the victim. At the preliminary hearing, Mr. Helfend artfully coaxes the victim to exonerate his client of his involvement in the shooting. CASE DISMISSED.
Assault With A Deadly Weapon – Client was charged with felony assault with a firearm and criminal threats, including the special enhancement of "using a firearm in the commission of the offense." Following a five-day jury trial, Mr. Helfend's defense strategy convinced the jury to return a "not guilty" verdict in one hour.
Homicide – An eyewitness identified client as the individual responsible for shooting her boyfriend. After a five-day trial, the jury could not reach a verdict, and Mr. Helfend's client was charged with voluntary manslaughter and given credit for time served.
Criminal Threats – Client was accused of threatening to kill someone if he did not turn off his car headlights. Mr. Helfend carefully investigated the case before turning over evidence to prosecution. On the day of the trial, the prosecution offered reduced charges of an infraction only.
Commercial Burglary – Client was charged with felony second-degree commercial burglary and spent 18 years as a fugitive. Mr. Helfend successfully negotiated a reduced sentence for his client. Read more.
Read more recent results.
Legal Defense That Does Not Discriminate
Being accused of a crime is stressful, and it can trickle into your personal and professional life. Acquaintances can distance themselves, and the accusations against you can lead to professional consequences.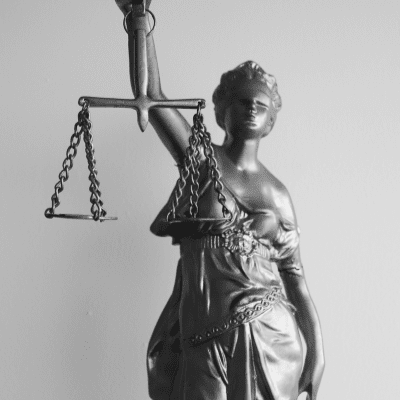 Depending on the allegations you are facing, those consequences of a criminal conviction can last for years or even the rest of your life if it gives you a criminal record. It's no time to take it easy. You deserve to work with an attorney who will fight relentlessly for your Constitutionally guaranteed rights.
No matter the allegations against you, the law offices of Robert M. Helfend do not discriminate. Mr. Helfend will be your trusted advocate throughout your experience with the criminal justice system — from arraignment to plea bargain, trial and sentencing — and he will relentlessly fight to achieve the best possible outcome for you.
Mr. Helfend defends both misdemeanor and felony charges, everything from simple infractions to more serious crimes and violent crimes.
This includes particularly difficult charges like:
Drug distribution crimes
Theft crimes
Credit card fraud
Crimes against children
The scope of Mr. Helfend's practice encompasses all ranges of crimes prosecuted by the State of California and the Federal Government. He is also skilled at defending white-collar crimes like embezzlement, grand theft and fraud.
For those who have existing criminal records, Mr. Helfend can assist with expungements, pardons and compassionate release.
No matter what your background, circumstances or situation might be, Mr. Helfend is prepared to defend your case. At the law offices of Robert M. Helfend, you will find a welcoming staff ready to assist you.