If you have been charged with a crime, you need to know that your Los Angeles criminal defense attorney has what it takes to preserve your freedom.
Robert M. Helfend has more than 30 years of experience fighting for the rights of the accused in Southern California. In that time, he has successfully defended more than 4,000 criminal cases — achieving the best possible outcome in criminal cases ranging from simple drug possession to major felony charges and Federal crimes.
Mr. Helfend is known for his deep understanding of California law, his careful attention to detail and the skillful defenses he brings to the courtroom. Rated among the top criminal law firms in California, Mr. Helfend is National Trial Lawyers Top 100 Attorney, a Lead Counsel Attorney, a SuperLawyers Rated Attorney, an Expertise.com Top Attorney and an Expert Network Distinguished Attorney. A aggressive and confident communicator, as he builds and defends a case, Mr. Helfend proactively works to keep his clients apprised of their rights and options, helping to put their minds at ease during this anxious time.
Nobody ever plans on winding up in a courtroom. The criminal justice system is intimidating, and it can be frightening to find yourself facing jail time from criminal charges. However, when you work with Los Angeles criminal defense attorney Robert M. Helfend, you gain the benefit of an attorney you know will protect your future rights and freedoms.
Robert M. Helfend is based in Los Angeles County, serving clients throughout Southern California. Call today for your free case evaluation – 800-834-6434.
More Than 30 Years Experience On Your Side
Mr. Helfend has defended thousands of cases: Everything from misdemeanor drug crimes to DUI, domestic violence, child abuse and homicides. He's cross-examined hundreds of so-called "expert witnesses," and he is prepared to challenge any scientific evidence that the district attorney brings to court.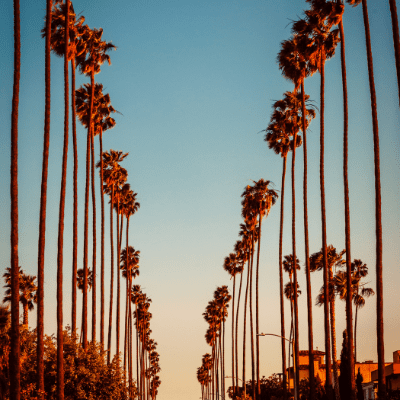 It's your criminal defense attorney's job to put his expertise to work for you, and Mr. Helfend has earned a reputation as an aggressive, talented and skilled criminal defense lawyer. In fact, he has been recognized numerous times as one of the top defense attorneys in Los Angeles.
There are hundreds of criminal defense lawyers in Los Angeles — former prosecutors and career defense attorneys, each making their own claims about guaranteed results and "not guilty" verdicts — but the proof is in the pudding. The following is partial list of results Mr. Helfend has secured for his clients in criminal defense cases:
Attempted Murder – Client was accused of passing a firearm to his co-defendant just prior to the co-defendant shooting the victim. At the preliminary hearing, Mr. Helfend artfully coaxes the victim to exonerate his client of his involvement in the shooting. CASE DISMISSED.
Assault With A Deadly Weapon – Client was charged with felony assault with a firearm and criminal threats, including the special enhancement of "using a firearm in the commission of the offense." Following a five-day jury trial, Mr. Helfend's defense strategy convinced the jury to return a "not guilty" verdict in one hour.
Homicide – An eyewitness identified client as the individual responsible for shooting her boyfriend. After a five-day trial, the jury could not reach a verdict, and Mr. Helfend's client was charged with voluntary manslaughter and given credit for time served.
Criminal Threats – Client was accused of threatening to kill someone if he did not turn off his car headlights. Mr. Helfend carefully investigated the case before turning over evidence to prosecution. On the day of the trial, the prosecution offered reduced charges of an infraction only.
Commercial Burglary – Client was charged with felony second-degree commercial burglary and spent 18 years as a fugitive. Mr. Helfend successfully negotiated a reduced sentence for his client. Read more.
Read more recent results.
Los Angeles Murder Defense Attorney – Practice Areas
Murder charges are among the most serious you can face. Your attorney needs to be able to rise to the challenge to defend not only your freedom, but your life.
Robert M. Helfend is a Los Angeles murder defense attorney who takes all kinds of murder cases. This includes:
Accessory to murder – Penal Code Section 31 PC
Accessory to murder refers to individuals who, though they may not have directly committed a murder, assisted, facilitated or encouraged the main offender in some way, either before or after the crime. Being an accessory typically involves helping the primary perpetrator avoid arrest, prosecution or conviction.
Important links:
Capital murder – Penal Code Section 189 PC
Capital murder refers to particularly heinous types of first-degree murder that can result in the death penalty (or "capital punishment") in jurisdictions that still apply it. Examples might include murder committed during certain felonies, multiple murders, or the murder of a law enforcement officer.
While capital murder is still on the books in California, the death penalty is currently under moratorium and it hasn't been used since 2006.
Important links:
Felony murder – Penal Code Section 189 PC
The felony murder rule applies when someone dies, even accidentally, during the commission of certain felonies. Even if the death wasn't intentional, a person committing the felony can be charged with first-degree murder, based on the inherent risks of the underlying felony.
Important links:
First-Degree Murder – Penal Code 189 PC
This is the most severe murder charge and involves deliberate, premeditated killing with "malice aforethought." It denotes that the perpetrator planned or thought about the murder before committing it. The penalties for first-degree murder are among the harshest among homicide charges.
Important links:
Involuntary manslaughter – Penal Code Section 192(b) PC
This charge involves unintentional killing without lawful justification, stemming from reckless behavior or criminal negligence. It is different from first or second-degree murder in that there's no intent to kill or "malice aforethought."
Important links:
Second-Degree Murder – Penal Code 189 PC
This is a charge for intentional murder that lacks premeditation or deliberation. It is committed impulsively or without specific intent to kill but with a general disregard for human life, making it less severe than first-degree murder but still a very serious offense.
Important links:
Vehicular manslaughter – Penal Code Section 192(c)(1) PC
This involves causing the death of another person due to negligent or reckless driving. It can vary in severity, with penalties depending on factors like whether alcohol or drugs were involved or if there was gross negligence.
Important links:
Voluntary Manslaughter – Penal Code Section 192 PC
This charge comes up in the case of intentional killings where the perpetrator acted upon sudden passion or in the heat of the moment, often after provocation. It recognizes that, while intentional, the act wasn't premeditated or done with malice aforethought.
Important links: